Runway at NY Fashion Week.
Ulster Linen textiles are sitting pretty as fresh faced designers choose its luster filled weave to create their high fashions for the runway at Parson School of Design.
Linen Textiles In The Workshop
This classic fabric, linen is hard at work helping designers reinvent themselves in the fast paced world of high design. Consequently, linen textiles are becoming the go-to luxury fabric for the runway 2022.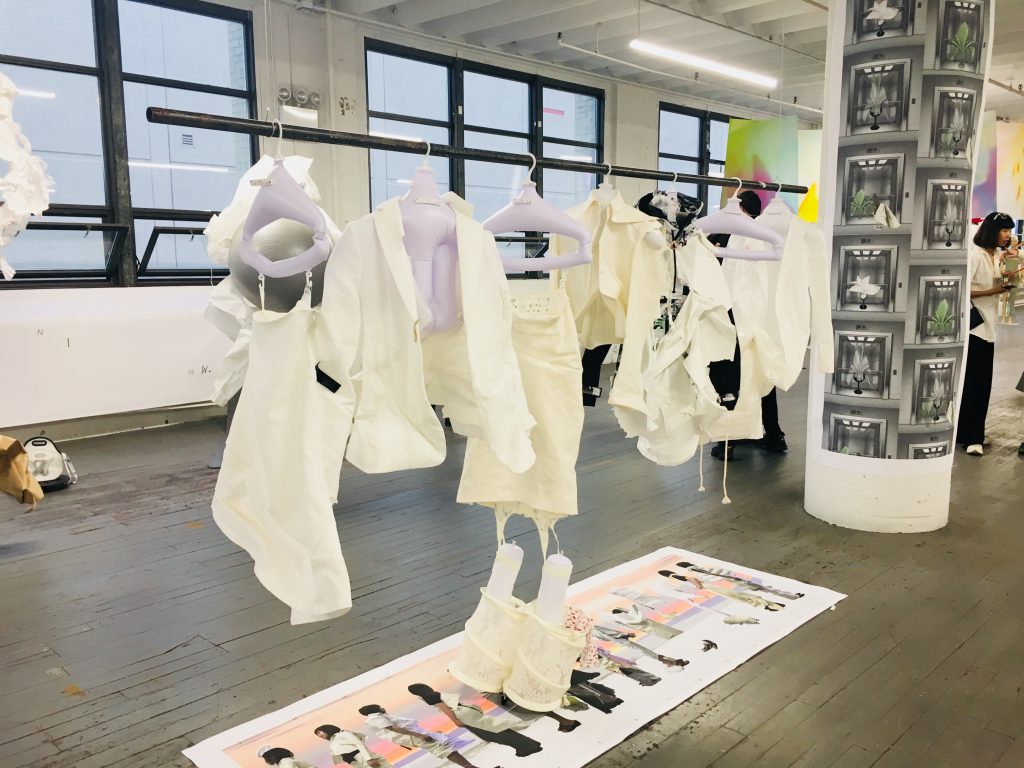 Historic Linen Textiles
"Linen fabrics have been reported ever since humans learned to make fabrics, and from many civilizations," says Margaret Frey, professor of fiber science and apparel design at Cornell University. "Linen is harvested from the stalk flax plant, which grows in cooler climates than cotton and is robust against insects and drought and is also quite beautiful." Designer Eileen Fischer has been using Linen as the staple textile in her collections for decades and it looks like the young New York Fashion scene is taking notice.
Ulster Linen Participation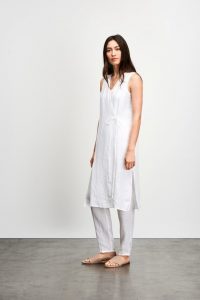 Parsons School of Design recently asked Ulster Linen to sponsor the linen textiles for MFA student Venice Wanakornkul. Since her work and material selection showed a mastery of fashion sensibility, her collection was selected to debut at the "New York Fashion Week" in September.
Ulster Linen was able to attend the private debut of her collection; which will brave the catwalk this fall at NYFW. Following the event, Vogue Magazine will feature this incredible fashion forward collection of linen apparel.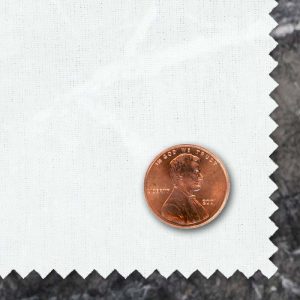 On June 6th Ulster Linen attended the 2018 MFA Fashion Design & Society Graduate Exhibition OPENING RECEPTION. As a result of attending the Parsons private opening reception, these incredible designs were available for us to get a sneak peek right here in Brooklyn, NY.
PARSONS School of Design will make this incredible collection available for viewing from June 6th-June 11th. Therefore the "work in progress exhibitions" will show all the student's process/ portfolios/ samples and half of the final collection garments. Furthermore, for additional details message us at Sales@UlsterLinen.com
On September 7th-13th 2018 The MFA Fashion Design and Society program will present the MFA collections at New York Fashion Week. Consequently, if this event is of interest to you and you want to know more? Be sure to follow along at;
Fashiondesignandsociety.com
Instagram.com/parsonsfashionmfa
Facebook.com/parsonsfashionmfa
Ulster Linen has a reputation for quick, courteous service and high quality products. Ulster's longevity (oldest US Linen Company of its kind, still active) is the result of placing the customer's needs first and carrying ample stock of both standard and wide width linen textiles. Whether your project requires Irish linen, Belgian linen or any Western European linen, nobody has a larger selection stocked here in the Unites States.
Stay connected to Ulster Linen
Do you want more information about Ulster Linen? If so, be sure to follow our Blog for weekly updates, tips and advice about all things Linen! Also follow us on Social Media and be sure to email us if you have any questions! Sales@UlsterLinen.com
UlsterLinen.com
Follow us!
Facebook: @UlsterLinenCompany https://www.facebook.com/UlsterLinenCompany/
Instagram: @UlsterLinenCompany
https://www.instagram.com/ulsterlinencompany/