Are you worried about wearing your linen for fear of dreaded stains?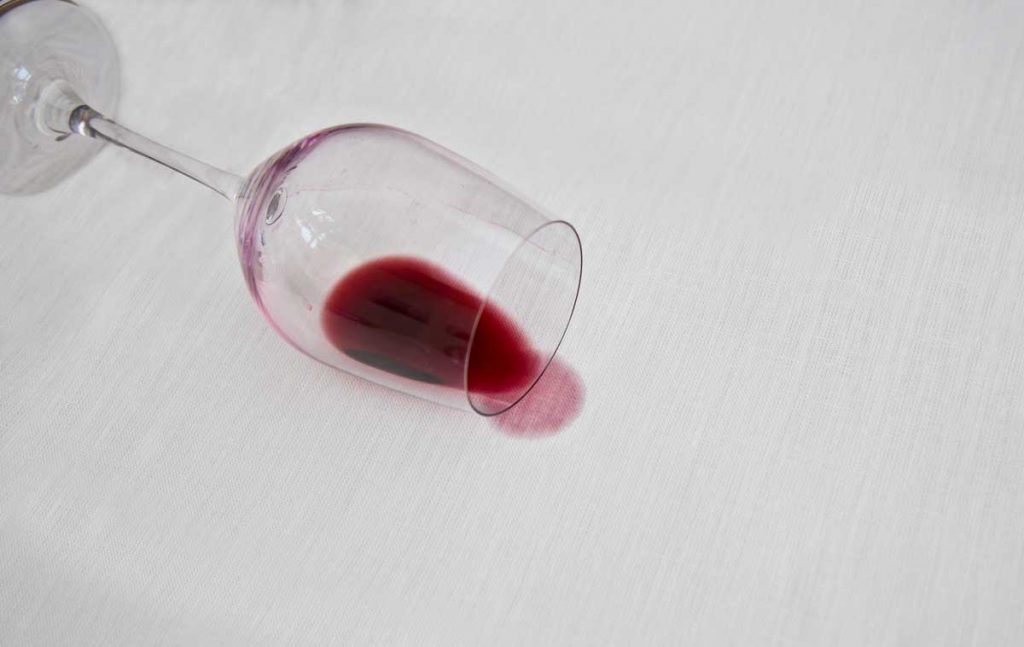 Don't fret, Ulster Linen has immense linen knowledge and history that has been passed down through the years. It is because of this reason that we are one of the top providers for quality linen and your one stop shop for a truly superior product. Not to mention that we have also handled every linen stain under the sun!
If dry cleaning is recommended, choose a dry cleaner who does work on the premises. Ask whether solvents are regularly changed. If white linens turn gray or yellow, it may be an indication that the solvents need to be replaced.
Probably the most quoted reason for choosing dry cleaning over laundering is that it is easier, and less time-consuming. The decision rests with the consumer if the manufacturer's care label offers the choice of laundering or dry cleaning.
If you are going to launder your Linen, follow our simple instructions for removing stains. We have a story for just about every stain! So keep reading for the best tips per stain offender!
Ballpoint Pen
Did you have a late night at the office? The dreaded ballpoint ink stain is sure to send your favorite linen to the trash. Think again! Hold the stain to remove against a towel, spray closely from behind with aerosol hair spray. Ink should transfer to towel. Presto!
Beverages
It was a beautiful linen tablecloth. One you hoped to have for years and years to come. Its too bad that Aunt Betty's sweet tea took a spill all over it. Don't fret! To remove stain from linen, simply soak in cool water. Re-wash with stain remover. Launder using chlorine bleach (if safe for fabric) or oxygen bleach. Voila!
Grease Spots
What a great day for a BBQ! Hot dogs, hamburgers and GREASE SPOTS! Don't wait, pre-treat with pre-wash stain remover or liquid laundry detergent. For heavy grease stains, place stain to remove face down on clean paper towels. Apply cleaning agent to back of stain. Replace paper towels under stain frequently. Let dry, rinse and launder using hottest water safe for fabric. Bam!
Perspiration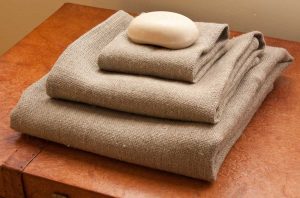 It was a BIG interview on a hot day in August! Linen was the perfect fabric choice to wear to keep your body cool. Sadly no matter how you shake it, perspiration stains can be tough to remove! To get your clothes back in tip top shape use pre-wash stain remover or rub with a bar of soap. If color of fabric has changed, apply ammonia to fresh stains, white vinegar to old removing stains and rinse. Launder using the hottest water safe for fabric. Swoosh!
Red Wine
Wine tasting sounded like a great idea, until the wine found it's way on your new linen pants. Hurry and find the nearest saltshaker and cover the stain to remove with salt if the stain is fresh, then rinse with cool water. If the stain has dried, try club soda. Phew!
Dairy
Little Timmy's milk bottle spilled on your favorite linen scarf. Ulster Linen's tips have you covered! Soak your linen in a product containing enzymes for at least 30 minutes (hours for aged stains). Then Launder. No need to cry over spilled milk!
For a full listing of stains and the best way to remove them from your linen visit our Linen Care section of our website! Chocolate, collar scuff, lipstick, blood and MORE! You name it, we've got a tip for cleaning it out of your linen.
Stay connected to Ulster Linen
Be sure to follow our Blog for weekly updates, tips and advice about all things Linen! Follow us on Social Media and be sure to email us if you have any questions! Sales@UlsterLinen.com
Follow us!
Facebook: @UlsterLinenCompany https://www.facebook.com/UlsterLinenCompany/
Instagram: @UlsterLinenCompany https://www.instagram.com/ulsterlinencompany/