There are many reasons why linen fabric is the premium option for these two powerhouse industries, Fashion and Interior Design. We have highlighted our 3 best examples why linen is truly the fabric of the future – 2022.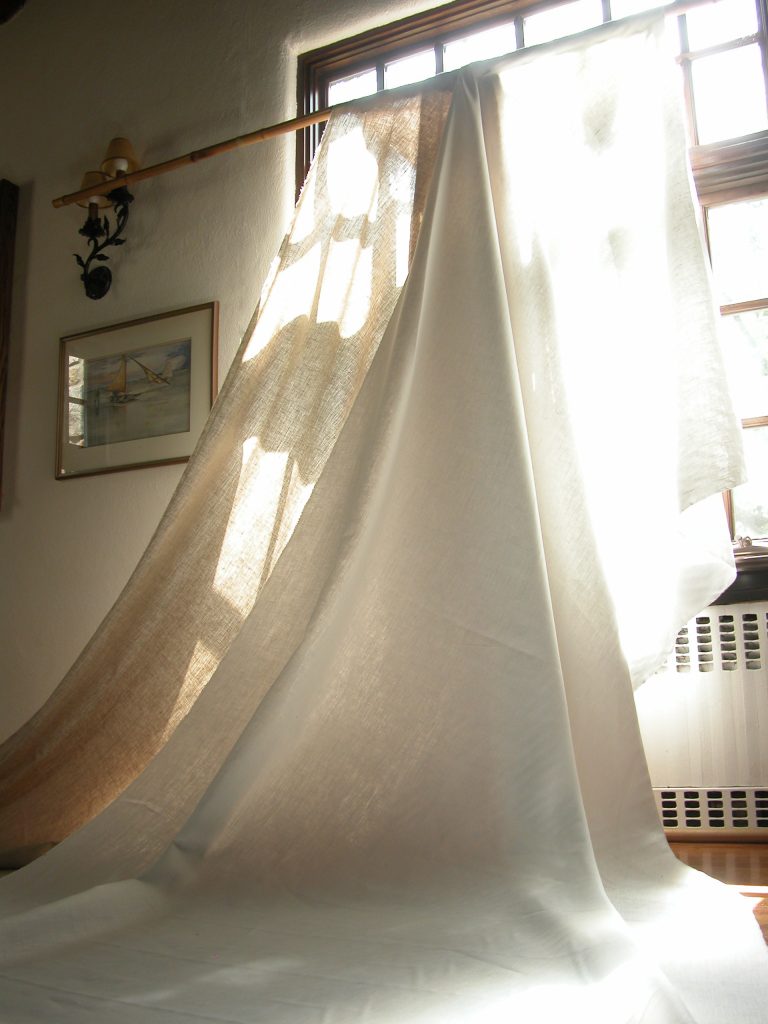 Linen is often at the forefront of the luxury fashion industry and high-end interior designers. They both covet linen's timeless look and surprisingly durable wear. This "modern" fabric dates back to 8000 B.C. and shows no signs of slowing down in popularity.
From hotels and hospitality décor to show houses, interior designers can't get enough of the understated elegance that designer linen provides. Today's modern home is required to handle a tremendous burden. It is expected to be sleek, visually appealing, stand up to wear and tear all while being delicate and refined. Linen in home products strikes this seemingly impossible balance by way of luxurious draperies, upholstered furniture, pillows and even linen accent walls. If you can dream it, linen can create it in the home.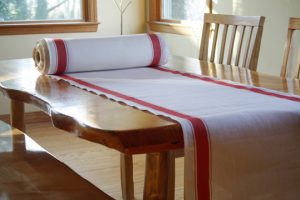 Linen is also the choice fabric for premium fashion designers in the Spring/Summer 2018 collections. Vivid colors reinvent this classic textile.
1. Designer Linen fabric is STRONG and can be light weight.
Today's buyers desire materials that stand up to all the elements. Whether it's the chic summer dress in the Hamptons or the flowing draperies in a NYC apartment, people around the world are choosing linen because of its durability, breathability and aesthetic sensibility. Linen is one of the most visually appealing textiles you can choose and one of the most versatile. Linen plays many roles in today's luxury markets. It can perform as a fine-pressed men's suit or a timeless Queen Anne's Wingback Chair. Linen when used in home décor is a true showstopper. The delicate weave looks like fine china but is incredibly durable. That strength comes from not only its natural inherent characteristics but it is also very dependent on the linen process.
The process of creating linen is the most labor intensive one in the textile world. Patience and hard work pave way for a final product that is truly superb.
Linen fabric is made from the cellulose fibers that grow inside of the stalks of the flax plant and is one of the oldest plants in human history.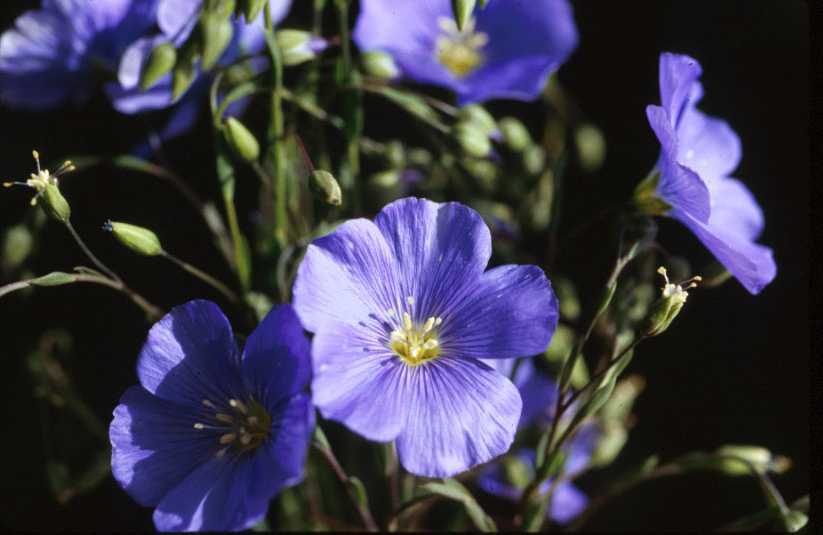 From plant to fabric there are a series of steps; rippling, retting, scutching, hackling, spinning and weaving. The details are many and the process is laborious and time consuming but vital to achieve the end result, strong illustrious linen textile. A textile this labor intensive is sure to stand up to whatever life throws its way.
2. Linen is SELF-WICKING yet ABSORBANT.

When it comes to designer linen, it is thought of as nature's wicking fabric. It can gain up to 20% moisture before it will first begin to feel damp. Linen has the ability to rapidly absorb and lose liquid. This way, you don't have that icky feeling of dampness that's often common when wearing clothes on a hot summer day. When it comes to furnishings having a fabric that can stay cool to the touch in varying levels of humidity is a big plus.
3. LINEN is COMFORTABLE yet STYLISH.
Linen fabric feels cool to touch. It is smooth and lint-free when it is made from quality flax and gets softer the more it is washed (a little reward for getting the laundry accomplished). Linen also has an incredible natural luster. That natural glow is so visually appealing that designers love to work with linen in its natural state to truly take advantage of its luminescence. Furniture designers especially gravitate toward linen in chaise lounges, bar stools, wing back chairs and benches. These accent pieces are just the right place to add a pop of style yet unparalleled classic comfort.
We often have to reach into the past to reveal the trends of the future. Linen is a rich part of our history as humans and has proven to be a tremendous value to our future.
To keep up with the latest designer linen trends, benefits and news be sure to follow our weekly blog or email us at Sales@UlsterLinen.com
FOLLOW US!
Instagram @UlsterLinenCompany
Facebook @UlsterLinenCompany